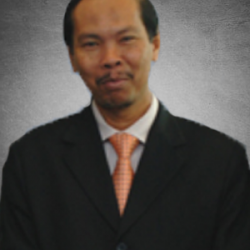 Tuan Haji Tarmili Dulah Kusni
CA (M), CPA (Aust), B.Acc (Hons)
Tarmili is a Partner and the founder of aftaas.
He has been in practice with over 25 years experience in providing audit, business advisory, tax advisory, tax investigation and tax compliance services.
He is a Chartered Accountant of Malaysian Institute of Accountants (MIA), a member of Certified Practicing Accountant of CPA Australia, and Chartered Tax Institute of Malaysia (CTIM).
He is an approved Company Auditor under Section 8 of the Companies Act, 1965, and Cooperative Auditor under Subsection 61 (1), Cooperative Act 1993.
His portfolio of clients include Public and Private Limited Companies, Government Link Companies (GLC), statutory bodies and cooperatives, ranging from various industries such as manufacturing, health, construction properties development, plantation, finance and banking. Under special assignments, he had been involved in due diligence audit, reporting accountant, internal and investigative audit services.
He is also an agent of Amil Zakat of several states in Malaysia. He is very much involves in zakat computation of clients' account and as speaker in zakat seminar discussing multiple zakat matter from account and taxation view.