Consultancy And Corporate Advisory
Business-Oriented Solutions Customised To Client's Specific Circumstances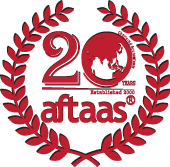 We provide experienced, innovative and independent advice to public and private companies, financial intermediaries, management teams, government departments and to other professional bodies. The range of services available:
Mergers and acquisitions and transaction support
Helping our clients develop the acquisition strategy, identify, value and approach targets, negotiate deals, prepare due diligence reports and advise clients on tax structuring, providing advisory services on a particular business transaction and other financial aspects.
Company listings
Assisting companies improve their access to capital and raise their profile through listings on stock markets.
Business and investment valuations
Our valuation specialists provide expert advice to ensure clients' requirements are met. Our experts have wide range of experiences in reviewing financial models of various companies in their corporate exercise for valuation purposes.
Joint ventures and strategic alliances
Helping clients identify and evaluate potential partners as an independent and professional adviser.
Financial Modeling
Development and construction of Financial Model for various types of industries and providing inputs in the business plan development.
Project financing
Providing independent advice on the financing structure appropriate to clients' venture into new business areas and/or need for improving returns.
Privatisation and corporatisation advisory
Performing privatisation and corporatisation studies
including organization structure, feasibility studies and source of funding.
Corporate restructuring
Recommending and assistance in implementing strategies for restructuring in order for the organisation to maximise resource utilisation.
Corporate Governance Services
Corporate Governance Advisory
Board Effectiveness Assessment
Governance Effectiveness Review
Statement on Risk Management and
Internal Control Review
Fraud Prevention Services
Fraud Prevention Programmes
Whistle-blowing Programme and Hotline
Forensic Accounting and Fraud Investigation
Corporate Resilience Services
Establishment of Corporate Resilience Policy and Structure
Threats Analysis and Risk Assessment
Business Impact Analysis
Business Continuity Solutions
Business Continuity Plan Development
Simulation Exercise
Crisis Management
Our reputation and proven track record is built on: –
Our efficiency in undertaking, conducting and completing assignments.
Our ability to provide prompt professional advice on technical matters.
Our ability to provide timely and meaningful reports during the course of our assignments.
Our clients can be assured of a high degree of professionalism and service quality as each assignment is governed by specialized methodology.