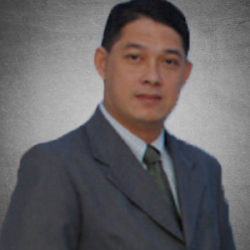 Tuan Haji Khairul Azahar Ariffin
CA (M), B.Acc (Hons)
He is one of the founders of the Firm. He is a qualified Chartered Accountant of the Malaysian Institute of Accountants (MIA) he also the GST Project Partner in Aftaas and he has attend Kastam Diraja Malaysia GST license practitioner course.
He graduated from Universiti Kebangsaan Malaysia with
a Bachelor's Degree in Accountancy.
He has served several years with Coopers & Lybrand and has been involved in audits of large multinational companies and other local corporations as well as listed companies in Malaysia.
He left Coopers & Lybrand to set up his own practice. He has over twenty years of experience in public practice and is responsible in setting up aftaas and combining various experienced resources in aftaas.
He is also the partner responsible for the Southern Region operations. He has vast experience in development of strategic business plan for SMEs. He is also involved in various zakat seminars jointly conducted by aftaas.
He has participated in monitoring and review of loans of a government agency and advisory on withholding tax.
Currently, he sits in the board of a Public Listed Company and serving as Chairman of Audit Committee of the Company.