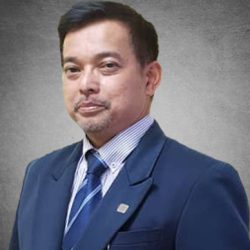 Datuk Mohd Afrizan Dato' Husain
CA (M), FCCA, CPA (M), FTII, CISA
He is the Managing Partner of the Firm and responsible for operations and development of the strategic plans of aftaas Group of Companies. He is also the GST Project Partner  in Aftaas and a qualified Chartered Accountant.
He is a member of the following professional bodies:-
Malaysian Institute of Accountants (MIA)
Malaysian Institute of Certified  Public Accountants (MICPA)
Fellow of the Association of Chartered Certified Accountants (ACCA)
Certified Practising Accountant of CPA Australia
Fellow  of  Chartered  Tax  Institute  of  Malaysia(CTIM)
ISACA    and    Certified    Information    Systems Auditor (CISA)
He has been an experienced speaker on TV and MIA events and has been a constant Guest Speaker for Budget commentary. Recently, he has featured in a Tax Seminar forum discussing multiple issues on GST implementation.
He is currently a member of Public Practice Committee of the Malaysian Institute of Accountants. He is the partner in charge of our East Coast regional office.
He had nine years experience in an international audit firm, Coopers & Lybrand, during which he had been involved in audit and special assignments for various public listed companies both local and international, such as profit forecast, due diligence audit, corporate takeover and setting up accounting procedures. He left PricewaterhouseCoopers (the merged firm of Coopers & Lybrand) to join aftaas as a Partner.
He is an approved Company Auditor under Section 8 of the Companies Act, 1965 and holds the licence issued by the Ministry of Finance. He also holds a Liquidator/Receivers & Managers licence issued by the Ministry of Finance.
His major assignments include operational audit of a telecommunication company, setting up of internal audit department of a government agency, financial and debt structuring exercise of a public company and investigation audit on a PN4 listed company